Do Hashtags Affect SEO? Google search this question and you'll see varying opinions. The answer seems to be controversial because responses are all over the place. Additionally, there isn't clear data to determine if hashtags affect SEO. In this post, we'll look at some opinions to the burning question: do hashtags affect SEO?
What are Hashtags?
Before we hash out views about hashtags, we first need to define them. A hashtag is a metadata tag that's used on social media to make posts discoverable. As you browse social media, you've likely seen posts tagged with a pound sign followed by a word or phrase (#NationalPancakeDay, #HappyNewYear or #FirstDayofSchool2021).
There are a few different reasons for using hashtags. People can search for hashtags and can also follow them to see new, relevant content. Hashtags can introduce your content to new audiences as well, which is potential referral traffic for your business. Here are some other helpful uses for hashtags:
Spread awareness of your brand: Including similar hashtags on branded posts can help raise awareness of your business. Some businesses include a specific hashtag on all social media posts. Make the hashtag relevant to your posting.
Target your audience: Add a hashtag that specifically targets a group, audience or industry.
Highlight a specific topic: Hashtags can target a specific cause. For example, as more and more people used #TimesUp and #BLM in 2020, the movements gained momentum.
Team Hashtags Affect SEO
Some believe hashtags affect SEO because they're typically keywords. They help categorize content and encourage social media users to find your site. According to marketers, you can optimize conversations, titles, content and any other type of text form with hashtags. As a result, your activity receives increased visibility to audiences on social media and search engines.
One thing to keep in mind is that hashtag use varies on different social media platforms. For example, you'll commonly see hashtags on Instagram and Twitter, but they might be less prevalent on Facebook and LinkedIn.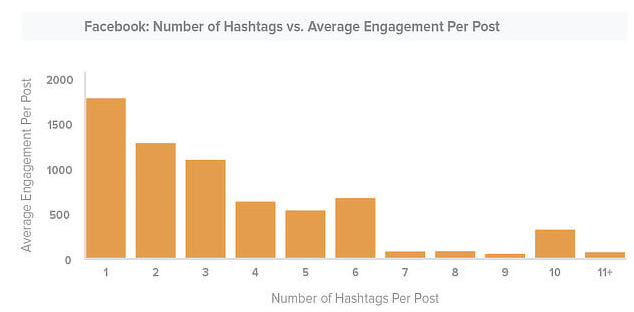 Team Hashtags Might Affect SEO
While some think social media and SEO aren't a direct link, they can impact your rankings. The impact of hashtags is unknown because no one knows the social media/search engine algorithms. In addition, the stance on social media's impact has wavered in the past. In 2010, Google and Bing said they used social rankings to influence rankings. Then in 2014, Twitter blocked Google's access to its platform signaling a change in that relationship. Plus, Matt Cutts at Google released a video saying they don't rely on social media to influence rankings. However, these days more social media links appear in search results, which shows that search engines such as Google are looking at social media.
Social media isn't going away anytime soon, so Google's opinion of social media can change as well. Unlike Google, Bing has said from the beginning that it looks to social media for their search results. Bing is the second-largest search engine, with 2.71% of the market in 2020. SEO experts like Neil Patel recommend including Bing in your SEO strategy with social media.
Using Hashtags
Here are some general guidelines to help you write effective hashtags:
Don't use punctuation, symbols or spaces.
Ensure the hashtag is relevant to your post and brand.
Check your spelling.
Capitalize words within your hashtag if it has a few—it makes it easier to read (#NationalHamburgerDay).
Research hashtags ahead of time to make sure they align with your brand.
If you're planning on using hashtags, follow these guidelines for each social media platform.
Twitter
Add a hashtag that's relevant to your tweet and would be helpful to the reader. Some brands add the same hashtag to all posts in a social media campaign. This allows users to find information about your brand by simply clicking on that hashtag. As your brand grows, users will tag their own posts with your brand. That's a great outcome for your business!